Ascella is proud to introduce the OCIE New York team efficiently supporting the National Exam Program under the guidance of Chris Stauffer and Priya Seth.
1. Amit Patel
amit.patel@ascellatech.com

Amit joined Ascella and the SEC New York Regional Office (NYRO) team in the summer of 2017. Some of his job responsibilities include performing quantitative analysis on data, mainly trades data but not limited to it. He has performed analysis on performance data, Exchange Traded Fund (ETF) issuers and other ad hoc requests. Examples include validating registrant claims on investment strategy and performance, and identifying potential violations for follow-up or to solidify another analysis.
Amit has a BS in Computer Engineering with Mathematics and Leadership from Penn State and an MBA in Finance from Columbia Business School. He is also pursuing CFA and has passed level 1.
Amit loves Mathematics and is good at it. While at Penn State, he was one of the three recipients of the Outstanding Achievement Award in Mathematics. In the GMAT, he scored 730 (96th percentile).
Amit lives in New Jersey. He is hard-working and passionate about meeting his goals. During his free time, he enjoys reading or drawing. He also plays tennis, rugby and ice skates in the winter.
---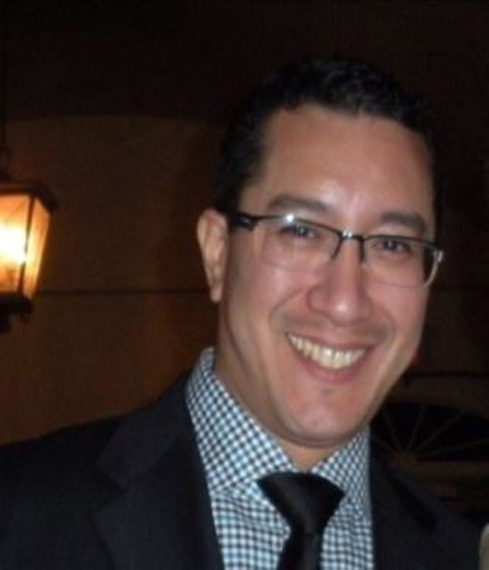 2. Christian Castillo
christian.castillo@ascellatech.com

Christian celebrated his first anniversary with Ascella on October 10th. His primary responsibilities have been providing analytical support, managing resources for exam support, and tracking and reporting on the team's progress. Prior to joining Ascella, Christian worked at A.M. Best as a Regulatory Research Assistant.
Christian has an MBA in Economic Crime and Fraud Management and he is currently preparing to take the CFE (Certified Fraud Examiner) Exam. Christian is always focused on improving his skills and learning new things. Recently, he enjoyed learning to use JIRA for project management.
Christian was born and raised in Lima, Peru and moved to the US, (New Jersey) in 2002.
Christian is a foodie. He loves cooking and exploring new cuisine. He is also the designated fashionista and event planner for his family. He loves both pursuits and would be happy to offer his services to interested colleagues.
To stay fit, Christian practices yoga and plays basketball, which is his favorite sport. He played a lot during high school. He could jump really high, though "he wasn't the tallest" as he loves joking about.
---
3. Evan Mellos
evan.mellos@ascellatech.com

Evan has over 30 years of experience modeling risk, defining best practices, and building and managing risk systems for Investment Banking, Commercial Banking, Broker Dealer and Insurance organizations. He has led risk system implementations and headed risk functions within Merrill Lynch, UBS, RBS, MetLife, AIG, Credit Suisse, Washington Mutual, and Citibank.
Evan joined Ascella in June 2017.
Evan holds an MBA from Columbia University, an undergraduate degree in Engineering from Rensselaer Polytechnic Institute (RPI), and is completing an MS in Financial Engineering. Evan's rigorous financial and analytic training, including a CFA Certification, GARP's FRM Certification, and PMI's PMP Certification, and coursework at Johns Hopkins and MIT, has helped him contribute technical and best practice innovations to both Ascella and the SEC.
Opportunities have led Evan and his family to move quite a bit. They lived in Washington, DC, Boston, Newport Rhode Island, Delaware, New York, Princeton, and Fairfield Connecticut, prior to settling down on the border between New Jersey and Pennsylvania, close to his Alma Mater, Lawrenceville School.
Evan and his wife Nancy have three children ranging in age from 7 to 14. His two older girls, Ana and Isabella, swim competitively, while his son, John, plays soccer for the county traveling team. Evan and his family take advantage of the many parks and nature preserves in their area for hiking and fossil hunting. They also enjoy canoeing and kayaking, and in the summer months, tubing down the Delaware River.
---
4. George Mumford
george.mumford@ascellatech.com

George joined the team in summer of 2017. His main responsibilities include analyzing financial time series data and identifying questionable trading practices.
George has a BS and a MS in Electrical Engineering from the Polytechnic Institute (NYU) and a MS in Computer Science from the Polytechnic University (NY). He also holds a Certificate in Risk Management from New York University.
George is from Tennessee but reared in Georgia, New York and Maine. He is married with three daughters (ages 26, 24 and 23).
George is an avid cyclist (averaging about 1200 miles per year). He also enjoys hiking, wood working and cooking. He loves middle eastern cuisine.
---
5. Ilya Feldshteyn
ilya.feldshteyn@ascellatech.com

Ilya joined Ascella in August of 2017. He is involved in Compliance Manuals Text Analytics (CMTA) from low level development, model analysis, to presenting results and planning future steps. He also does HAL exams and trade blotter analysis with National Exam Analytics Tool (NEAT).
Prior to joining Ascella, Ilya worked as a Senior Lead Scientist at Booz Allen Hamilton in New York.
Ilya has over 20 years of Data Analysis experience in various applied areas with more than 10 years of experience in Finance. He is specifically skilled at acquiring data from multiple sources and developing data environments that support analysis and reporting. He has a Master's degree and a PhD in Applied Mathematics. In addition to English, he speaks Russian very fluently.
Ilya lives in Stamford, Connecticut with his wife and 8-years old son. During his spare time, he "tries to grow together with his son." Both enjoy playing cello and swimming together. Alongside his son, Ilya also tries to improve his knowledge of historical mystery and most especially Egyptian pharaoh. In all these activities, Ilya acknowledges that his son is more competitive but appreciate all these precious moments spent with him.
---
6. Ke Li
ke.li@ascellatech.com

Ke is a Financial Engineer and has 10+ years of experience in the finance arena. He joined the team in summer of 2017 and his main role is to perform quantitative analysis for OCIE exams.
Ke has a BS and a MS in Physics, respectively from Peking University and Dartmouth College. He also holds a MS in Financial Engineering from Columbia University.
Ke is married and has a son (Albert). During weekends, Ke plays tennis which is his favorite sport. He used to play amateur leagues in the New York area but had to take a break after his son's birth.
---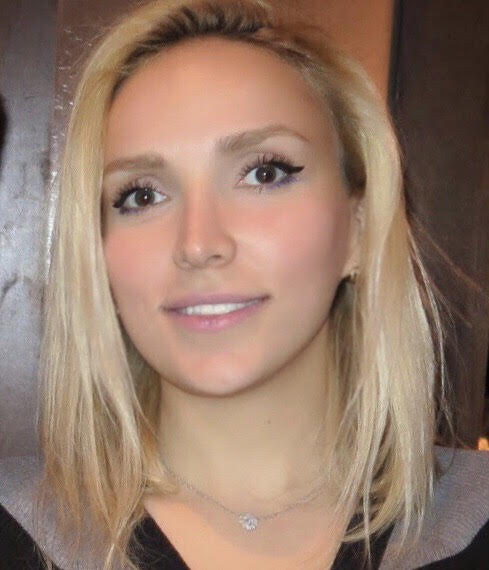 7. Kristine Karapetyan
kristine.karapetyan@ascellatech.com

Kristine is a Compliance Analyst/Financial Examiner with experience in planning, executing and closing examinations of broker/dealers. She joined the team in May of 2018. Prior to Ascella, she worked for the Financial Industry Regulatory Authority (FINRA) in New York.
Kristine graduated from Baruch College with a Bachelor's degree in Business Administration. In addition to English, Kristine speaks Russian and Armenian fluently.
Kristine has a true passion for technology. She believes that virtually every business process can benefit from creative and cost-effective deployment of new technology.
Besides her passion for technology, Kristine enjoys traveling, meeting new people and learning from them - "it keeps her mind open to new things."
---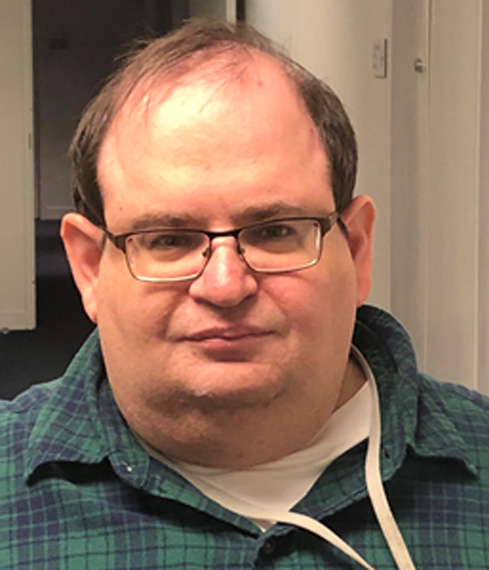 8. Mark Krosky
mark.krosky@ascellatech.com

Mark is a statistician. He has a Master's degree in Mathematics from the University of Michigan and Bachelor's Degree in Computer Science from Cornell University.
He joined Ascella in summer of 2017 and has been working at the SEC since 2016. Prior to SEC, Mark worked as a Full-Stack Developer at Empower Network in New York. On the OCIE project, Mark's main job responsibilities are to analyze Trade Blotters and "look for people breaking the rules". Any interesting fact about Mark's job? YES!!!! Mark did a cost-to-equity ratio analysis that will probably lead to someone getting fined for churning.
Mark lives in Brooklyn, New York. During his spare time, he enjoys playing computer and board games.
---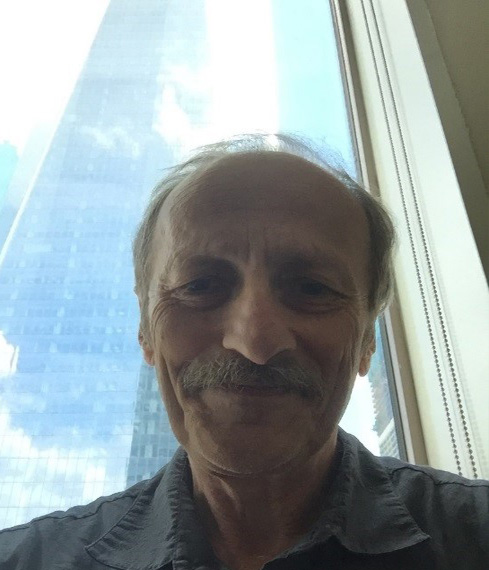 9. Michael Abraizov
michael.abraizov@ascellatech.com

Michael has extensive experience in the financial industry within commercial banking, investment management, brokerage including AML Compliance. His prior work in Hi Tech both in Russia and the US has always included research, development of new technology and implementation.
Michael also joined the team in summer of 2017. His main responsibilities include business and data analysis, coding (working with programmers on NEAT development), use NEAT on AML exams.
Michael has a MS and a PhD in Applied Physics respectively from the Polytechnic University (Tomsk, Russia) and the Institute of Electronics (Moscow, Russia). Michael is also an Anti-Money Laundry Certified Associate (Florida International Bankers Association). He has published significantly, over 60 articles & patents including over 10 publications here in the US where he also worked in the science field for 2 years.
Michael is happily married for the past 40 years to his university sweetheart. They have two children and four grandchildren.
Michael's hobbies? They are obviously spending time with his grandkids. He enjoys teaching, talking, playing, and going to the gym with them.
---
10. Tobi Oyelesi
tobi.oyelesi@ascellatech.com

Tobi is a trained programmer and has a MS in Financial Engineering from The Cass Business School, university of London. He is also a CFA® charter holder.
During his career, Tobi worked for a few investment banks in New York City, including Goldman Sachs. He joined the team in July of 2017 and has been working at the SEC since 2013.
Tobi is originally from the UK and his ancestry origin is Nigeria. Tobi has three brothers. He is married, has a son and a daughter.
Tobi's hobby is reading. He enjoys reading about science, religion and history. He also loves good cuisine, especially Jamaican, Nigerian, Indian and Chinese cuisine.