MESSAGE FROM THE PRESIDENT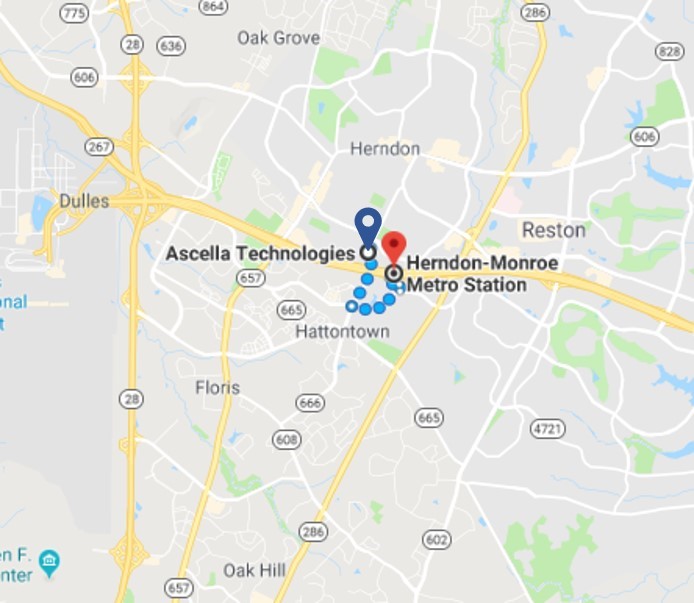 We are putting the finishing touches on our new office in Herndon and planning an open house for our staff, business partners and clients interested in seeing the new digs. We are not sure how feasible the drive out the Dulles toll road is at the end of the day for the entire DMV-based staff, so Vella will be sending out a survey to gauge both the level of interest and the preferred timing.
The office is located within walking distance of the new Herndon Metro stop, which is scheduled to open in 2020 (time flies!). The space will accommodate up to 15 work spaces, for clients seeking contractor-site support. We also have expanded conference room facilities and flexible work areas for off-site meetings for all of you.
Ascella was recently awarded a new contract with HUD to provide operations, maintenance and development support for their Financial Data Mart (FDM) and Consolidated Financial Statement System. We are excited about this win and the possibilities it affords Ascella. Josh Shapiro successfully led our pursuit of this work, ably supported by Melissa Reed. With HUD now in hand, work with the Department of the Interior BSEE client restarted, and other projects continuing and in some cases expanding, we expect 2018 revenues will be around $18M, a 25% increase from 2017. Ascella was also awarded a prime spot on a highly competed agency-wide IDIQ called One IT for the Securities and Exchange Commission (SEC). This is a tremendous opportunity for all of us. With a number of key initiatives underway, we are looking forward to continued strong growth in 2019.
Amith Varghese