Volunteering with NPS (National Park Service) in Washington, DC​
The Washington, DC area is blessed with beautiful parks, monuments and museums, especially on and surrounding the National Mall. Millions of visitors each year stroll (or jog) along miles of paths to visit museums and monuments, to play and exercise, or just to walk to work. As the nation's custodian of all Federal parklands, the National Park Service (NPS) is responsible for keeping these spaces clean and beautiful.
The NPS Volunteer Program enables the Service to save money on park maintenance as well as give citizens an opportunity to connect more deeply with our national heritage.
This past September 30th, a work crew from Ascella signed up for the second year in a row to assist the NPS with maintenance around the Mall. On this beautiful Saturday morning, a team of 20 of Ascella employees and family members, eagerly grabbed paint brushes, rags and cans of paint, and charged forward to renew all of the park benches along the paths from 12th street to 4th street. The team moved quickly and skillfully because many of the crew had participated last year painting benches around the Tidal Basin. In all, we estimate the team completed well over 50 benches. As you can see from the pictures below there was no shortage of supervisors as well as painters. After we finished, we assembled with volunteers from another firm for a group picture, and followed up with a picnic lunch.
We hope you'll decide to join us next year!!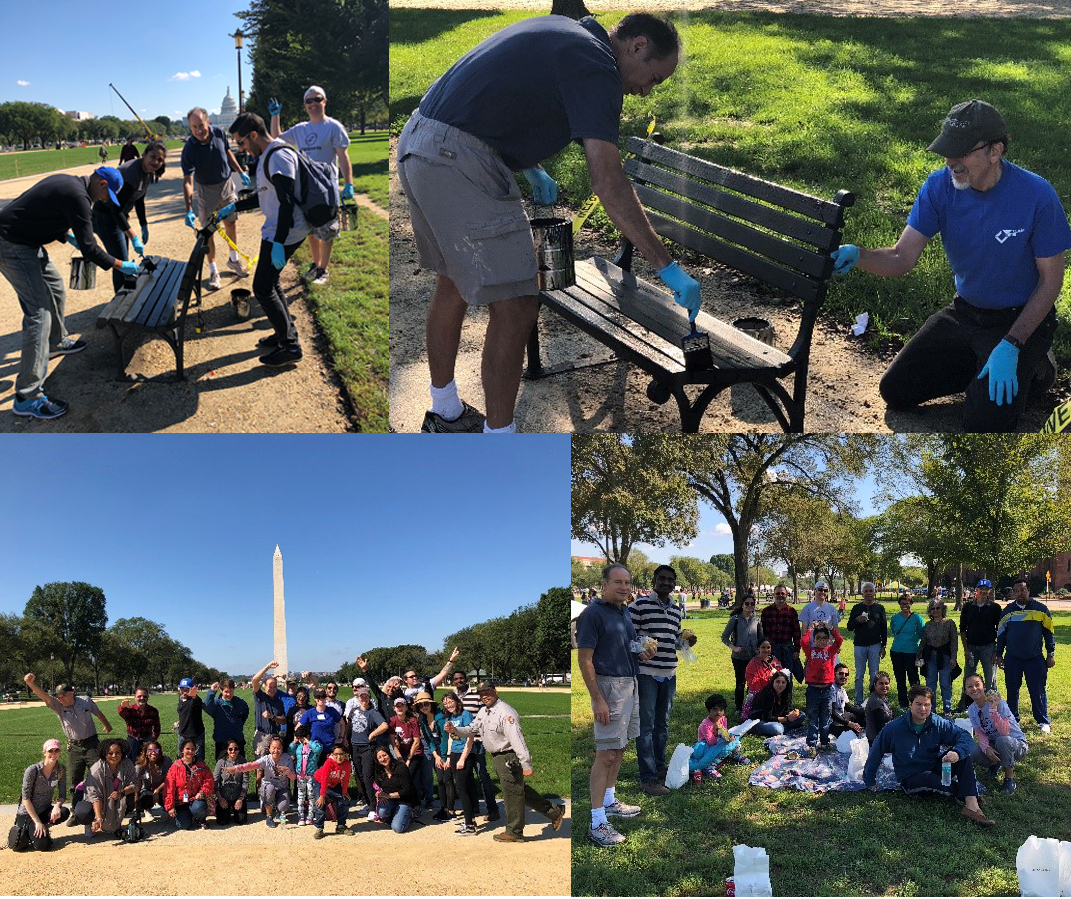 Vella Yananuraga